Retractable screens and rolling shutters are our specialty.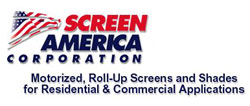 Screen America Corporation
(exclusive area distributor)
Website: screenamerica.com
North America's original provider of retractable screen solutions for door and window applications for your garage, lanai, home and commercial needs.
Services: Motorized, Roll-Up Screens and Shades for Residential & Commercial Application.
Products: Skeet'r Beat'r Motorized Screens
Rolectric Arthictectural Screens
Yellow Jacket Motorized Commerical Screens
Eclipse Sun Shades
Weather Shield Motorized Roll Up Vinyl

MaestroShield (authorized dealer)
Website: maestroshield.com
Quality in design, engineering, manufacturing and supply of the best hurricane, security, screening and shading products and accessories.
Services: Manufacturer of storm protection shutters, security protection shutters, exterior screen system, interior shade system and electronic components including motors, controllers and hardware
Products:
Rolling Shutters (manual and motorized)
Security Shutters and Screens
Motorized Insect Screens
Interior Sun Shades

RollerStar
Elegant Protection for Windows & Doors (authorized dealer)
Website: rollerstarusa.com
RollerStar USA provides high quality, very competitively products manufactured in the United States of America
Services: Manufacturing of roll up shutters, accordion shutters, aluminum extrusions and matching components
Products: RE Series Roll Up Shutters, RE 400, RE 600, RE 600 Ultra, RE 1000, RE 1500, RE 1500 Ultra
Regency Accordion Shutters
Aluminum Extrusions
Tubular Motors


Access a photo gallery of rolling shutters and accordion shutters on the RollerStar website here, and also view Spectre of Naples hurricane shutter installations here.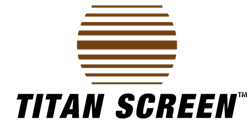 Titan Screen
Protecting the Inside from the Outside (authorized dealer)
Website: titanscreen.com
Retractable Screens to provide shelter against insects, energy efficient sun shading, climate control and rain/wind reduction. Selecting a solar-rated fabric can reduce utility bills and save up to 50% of the energy used to heat and cool homes.
Services: Manufacturer of manual and motorized roll up screen systems
Products: Titan Screens
See Titan motorized screens in action here.
Find out more about Titan Screen™ here.


View photos ofTitan Screen™ screen installation projects here.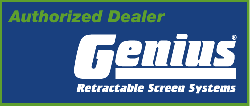 Genius Screens
Genius Screen Systems (authorized dealer)
Website: geniusscreens.com
Retractable Door Screens Designed With Safety In Mind
Services: Manufacturer of manual and motorized retractable door and window screens
Products: Sheer Screen Classic
Sheer Screen Advanced
Single Door Retractable Screens
French Door Retractable Screens
Slider Door Retractable Screens
Retractable Window Screens
Incognito1
Incognito2
Sierra 800
Olympic Retractable Screens
See videos of Genius Screens in action here.
Find out more about Genius screens here.

View photos of Genius screen installation projects here.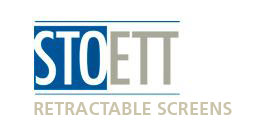 Stoett Retractable Screen Solutions
(authorized dealer)
Website: stoett.com
Sophisticated manufacturer of a diverse range of customized retractable screen solutions
Services: Stoett Industries, Inc. custom sizes and assembles each retractable screen to our customer's and supplier's exact specifications.
Products: StowAway
Panorama
PanoramaLite
SportScreen
Centor
Libart Enclosures
Town & Country Wholesale Aluminum Distributors
(authorized dealer)
Website: tc-alum.com
Provides customers with the quality aluminum products on a timely basis at a fair price
Services: Distributor of aluminum extrusions, fasteners, hurricane shutters and retractable screens
Products: Aluminum Extrusions
Fasteners
Roof Panels
Storm Panels
Awnings
Screens
Accordion Shutters
Bahama Shutters
Colonial Shutters
Roll Up Shutters
Retractable Screens
Panorama Wide Format Retractable Screens




(authorized dealer)




Website

: tc-alum.com
See your architectural or garage opening in a sophisticated new light. A stunning mastery of design and technical innovation, custom-made Panorama Wide Format retractable custom screens transform architectural openings such as garages, large windows, porches, patios, balconies, archways, verandas, lanais, and others into more useable spaces for better living, entertaining, playing, working, and showcasing valuable collectibles. Panorama™ can also cover vehicle doors for motorcycles, golf carts, and all your favorite toys. Offering clean ventilation that fully protects you from insects and other pests, Panorama™ delivers privacy, safe sun screening and secure shading. You choose your own personalized design, color, screen type, and automation system.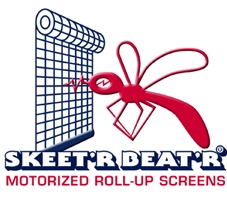 SKEET'R BEAT'R SCREENS
(exclusive area distributor)
Website: screenamerica.com
Motorized or manual screens can be used in any opening in which the tracks can be mounted vertically, parallel, and on opposite vertical sides of the opening. Where these screens will be exposed to the weather, and not built into the header or soffit, optional color coordinated aluminum housings are available. When the optional housing is used, the rear of the housing and the track mounting surfaces must be in the same vertical plane. These highly versatile screens can be mounted on the inside or outside surface of the opening, or under the structural header, or inside a false header (either beside or below the structural header), or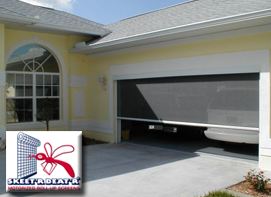 inside a soffit above header. Doors, windows, porches, and lanais are able to reveal the beauty of nature while keeping out wind blown debris, insects, and other pesky critters with SKEET'R BEAT'R SCREENS. With these versatile screens you can welcome guests with your entry light on at night without collecting every bug in the county. Find out more about SKEET'R BEAT'R SCREENS here.


View photos of Skeet'r Beat'r screen installation projects here.
Hurricane Shutters
There are several different suppliers that we use for quality, custom hurricane shutters. Each installation is unique.


View photos of hurricane protection installation projects here.

Lifestyle Garage Screens
Spectre of Naples is your certified distributor of the Lifestyle garage screen system, a fully retractable garage screen that works with your existing garage door. The Lifestyle features an industry first, fully retractable passage door for ease of entry and exit without having to retract the entire system. The Lifestyle garage screen is fully spring loaded, making opening and closing quick and easy. See a video here.